【MuayThaiWiFi】Unexpected scene of using (edition of conference/workshop)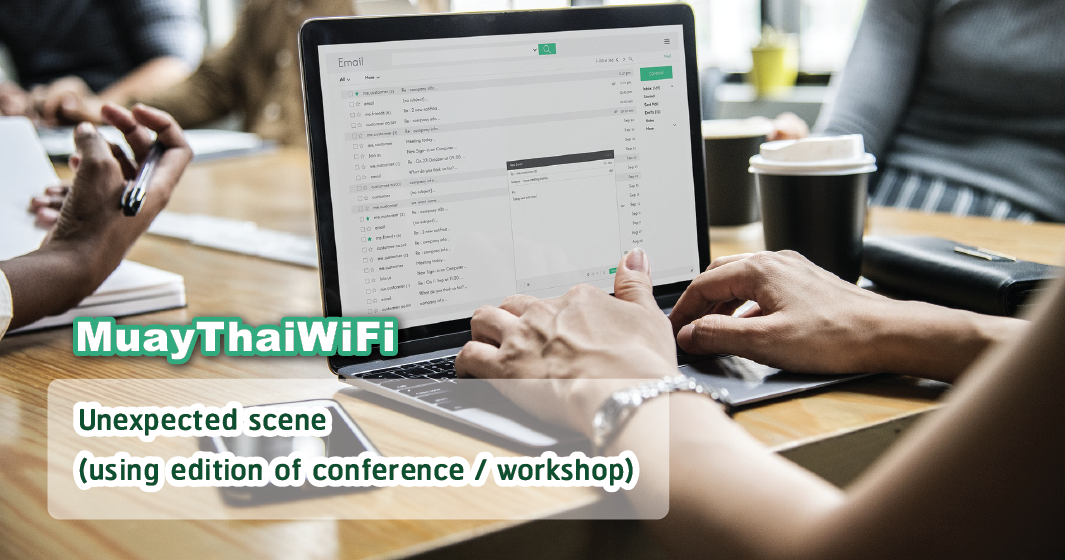 【MuayThaiWiFi】Unexpected scene of using (edition of conference/workshop)
exclusive use within Thailand Muay Thai WiFi
You can use the wifi in many occasions.
Are clients used are wifi in short-term conference/workshop at first. Then the number of repeat customers increased.
We have got these answers by asking are customers about usage detail at the beginning, we were surprised by the order because it was unexpected order even for us.
In the case that a number of people get together to conduct single-shot conference/workshop in a certain place, it is possible that there is no WiFi connection.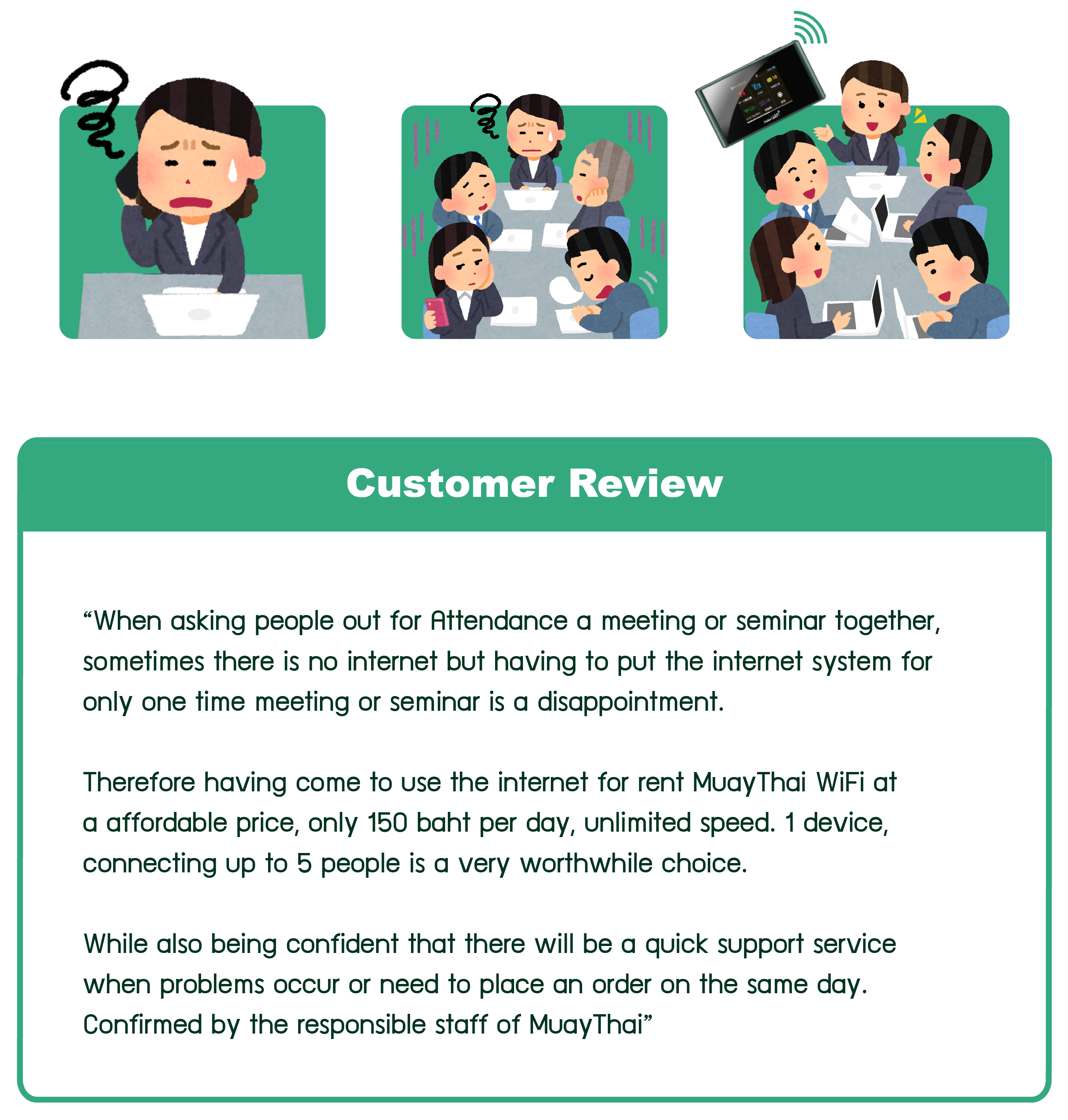 However it is not always possible for a meeting room or conference area to provide wifi for such occasion at all times. which is a shame.
Customers found out that it was a really effective way to rent Muay Thai WiFi which can be rented cheaply at 150THB per day, has no data limit and is connectable up to five people per machine.
In addition, we have got an assurance from Muay Thai WiFi staff in charge that they can assitst quickly when a trouble happens or you suddenly need extra order on that day.
Even we didn't notice this unexpected needs.
If you have any requests on Muay Thai Wi-Fi in a conference/workshop, we will assist your needs at any cost.
Please call us or make an application from here.
↓
Tel:02-491-0000
https://www.muaythaiwifi.com/order-en/